The Jacksonville Public Library Foundation serves as a 501 (c)(3) nonprofit partner with the Jacksonville Public Library to provide funding and support for programs and services not funded through the City of Jacksonville.
April 2020 News l Volume 4 l Number 4
Serving the Community During COVID-19
As our community feels the affects of COVID-19, we hope that you and your loved ones are safe and healthy at home. Our thoughts are extended to those directly affected by the virus and the financial hardships facing families within our community.
The Jacksonville Public Library remains diligent in serving the community with diverse e-services ensuring residents have access to free Library resources. Online services have grown significantly and funding is being directed in support of the expansion of digital collections.
545 new e-card holders

17% increase in adult checkouts of children's books

20% increase in overall use of digital collections

30% increase in cardholders' use of digital collections
In addition to online services, the Library is dedicated to sharing engaging content on social media and providing new resources as they become available.
For information on Library e-services, please visit Jacksonville Public Library.
Foundation Welcomes New Interim Associate Director
The Library Foundation board of directors is very pleased to announce that Janet Wesley has accepted an appointment to the position of Interim Associate Director of the Jacksonville Public Library Foundation.
Janet joined us in early March to provide leadership and direction for the organization with responsibilities that include maintaining the public presence of the organization and relationships with community partners, donors and supporters; sustaining fundraising activities and providing oversight of Foundation operations and budget. Janet served in a similar, short-term capacity for the Foundation in 2015 prior to her assuming a permanent position as Director of Marketing and Development with the Jacksonville Zoo and Gardens (a position she left in December 2019) where she had previously worked as Development Officer, Grants and Annual Fund (2011-2013). Janet also held prior development and/or marketing positions with Greenwood School, First Coast No More Homeless Pets, Acosta Sales & Marketing and Integroup Realty Trust.
As a consultant, she has worked with past clients including Discovery Montessori School and Okapi Conservation Project, in addition to her past and current work with our Foundation. Janet serves on the board of the Wildlife Rescue Coalition and is a previous board member of the Jacksonville Public Library Foundation.
With her nearly 25 years of development and marketing experience, established personal and professional relationships within our community, and keen understanding of our organization and the Library, Janet is uniquely and ideally positioned to lead the Foundation during this transitional period. Please join us in welcoming Janet in her new role for the Foundation.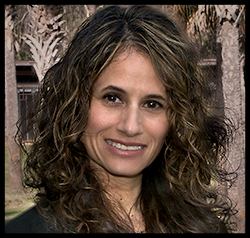 I am excited to be a part of the Foundation and working with the Library team to enhance fundraising support for programs.
I look forward to connecting with Library friends and donors who are committed to the growth and prosperity of our community through Library programs that inspire literacy and life-long learning.
Please let me know if I can be of assistance by reaching me at jwesley@jplfoundation.org.
Stay well!
Janet
Give the Gift of Knowledge
As our community follows the "safer at home" approach, our Library's free digital collection and daily social media offerings continue to expand online services in creative ways to meet the needs of our community and provide the best Library experience currently available.


The Library Foundation is committed to the continued support of our Library during these unprecedented times. If you are able to donate, your gift will assist with the continuation of support of Library resources throughout the year.
Thank you in advance for your gift! We look forward to seeing you when our libraries re-open.
NOTICE TO CONTRIBUTORS. A copy of the official registration and financial information may be obtained from the Division of Consumer Services by calling toll-free within the state. Registration does not imply endorsement, approval, or recommendation by the state. 1-800-HELP-FLA. The Jacksonville Public Libraries Foundation, Inc. registration number is CH1616.
Our Contact Information
Jacksonville Public Library Foundation
303 North Laura Street, Jacksonville, FL 32202
904-255-6192